Kids Ministry at Upward
At Upward our kids (infant through 5th grade) experience safe, age-appropriate environments where they learn about Jesus in a creative and relevant way.
Your first visit
Here's what to expect when visiting Upward Kids for the first time:
First, find the area marked Kids Check-in. There we will meet your family, check your child into our system, and then one of our volunteers will lead you and your child to their age-appropriate room. You will get to meet our amazing kids ministry volunteers and see the space that your child will be in for the next hour. After your child is secure in their room, you can grab a coffee in the lobby if you like and enter into our auditorium for service.
For your family's first time with us, we do ask that you provide us some basic information on your family so that we can keep your children safe and best serve you. You can save time at check-in by completing the New Family registration form below. Or simply fill it out at kids check-in when you arrive.
How check-in works
Before Service: Meet us at Kids Check-In when you arrive. If you haven't yet, we will ask you to complete a New Family registration form. After that, you and your child will be given matching security tags that are exclusive to your family and your visit. Your child will need to wear the name tag portion while you hold on to the matching pickup tag.
After Service: After the service is complete, you will return to your child's room and show your tag in order for your child to be released back to you.
During Service: In the event that we need to contact you during the service, we will first try and text you using the phone number you provided. If we cannot reach you by text, your child's identification code will appear on the screen. We ask that you exit the auditorium immediately and look for a staff member or volunteer who will direct you to your child's room.
Parent Viewing Room
We offer kids ministry during service for your infant and would love to have them join us. We also have a Parent Viewing Room as an option for your family. This room is reserved exclusively for parents with infants to enjoy the service in a more private and quiet environment. The room number for this room is 101. In this room you will also find: a changing table, rocking chairs, and some other basic necessities to care for your infant.
Upward Kids at Home
You can experience Upward Kids at home! We have a Preschool, Elementary, and Preteen online experience that we offer each week. This is a great tool for you as you continue the conversation at home from our in-person services or as you join us as part of our online campus. You can find these videos on our Upward Kids youtube channel. We also offer a great resource called Parent Cue, which keeps you in the loop on what your child is learning and gives tips on how to talk to your child about faith.
Upcoming Events
Kids Serve Team
All 4th-5th Graders are invited to join our Kids Serve Team. This is a unique opportunity for kids to use their gifts to partner in the work that God is doing here at Upward during our services. From serving in the nursery, to helping a small group leader, to running sound in our Elementary environment...there are so many ways your child can discover a heart to serve others. If your child is interested in serving, complete the form below.
Meet our Children's Pastor
Hi! My name is LeAnn West and I joined the Upward Christian Fellowship team in 2018. As Children's Pastor, I oversee ministry to kids ages birth - 5th grade and lead our amazing team of kids volunteers. My husband, Chris, and I have 2 awesome kids, Ella and Miller. It is such a joy to serve at Upward and be a part of this church family. It truly does feel like home. We can't wait to meet you and your family!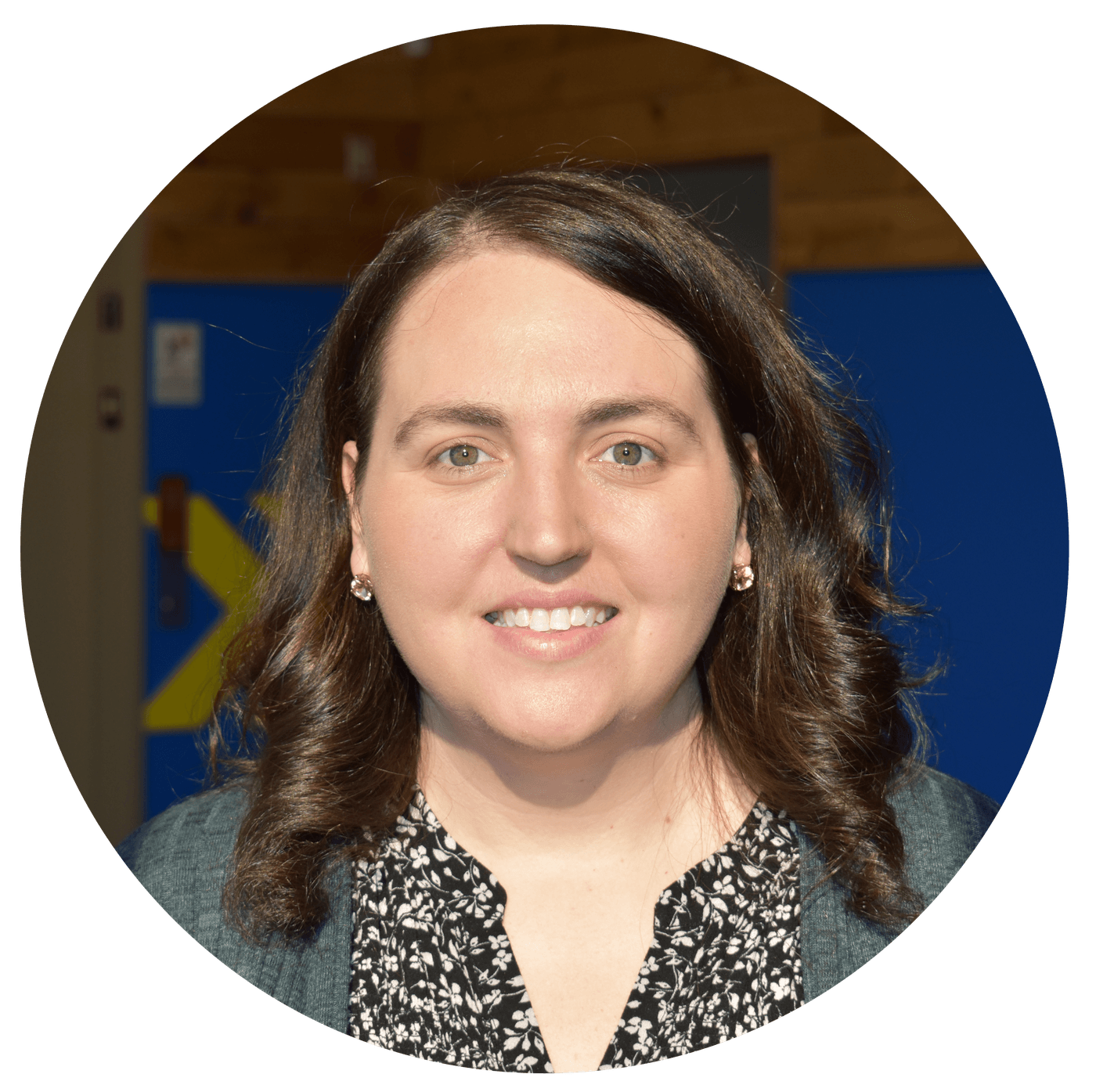 Got questions?
If you have further questions concerning our Upward Kids experience or visiting Upward with children, simply email lwest@ucf.cc.